Welcome to Dr. Bob's Faculty Page for Fall Term 2018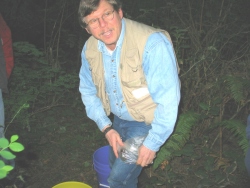 Robert "Dr. Bob" Pietruszka
Biology Faculty
A.A. – San Francisco City College
B.A. Biology – California State University, San Francisco
M.S. Zoology – Oregon State University
Ph.D. Biology – University of New Mexico
Fall term courses (Moodle supported):
If you are enrolled in one of these courses, the link will take you to the Moodle page for the course. This page has important information on the content and scheduling for the course. Contact me to receive the course enrollment key.
Biology 231 – Human Anatomy & Physiology I
Below are links to a variety of open access, peer review journals in no particular order. Use these links during the research for your term papers. I will add to this list as I find more sources.
Photo credit: RD Pietruszka