Welcome to Dr. Bob's Faculty Page for Fall Term 2020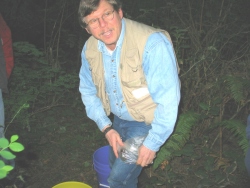 Robert "Dr. Bob" Pietruszka Biology Faculty
A.A. – San Francisco City College
B.A. Biology – California State University, San Francisco
M.S. Zoology – Oregon State University
Ph.D. Biology – University of New Mexico
Fall Term courses Moodle links: If you are enrolled in one of these courses, use the link to get to the course page on Moodle.
BI 231 – Anatomy and Physiology I
BI 211 – Principles of Biology I
BI 234 – Microbiology
These pages will be available Fall term. In the meantime, have a great (and safe) summer!
Below are links to a variety of open access, peer review journals and other resources in no particular order. Use these links during the research for your term papers. I will add to this list as I find more sources.
Photo credit: RD Pietruszka