Board of Education
The Board of Education of Tillamook Bay Community College is responsible for governance of the college, primarily with the creation of policies, and for the evaluation of the effectiveness of those policies.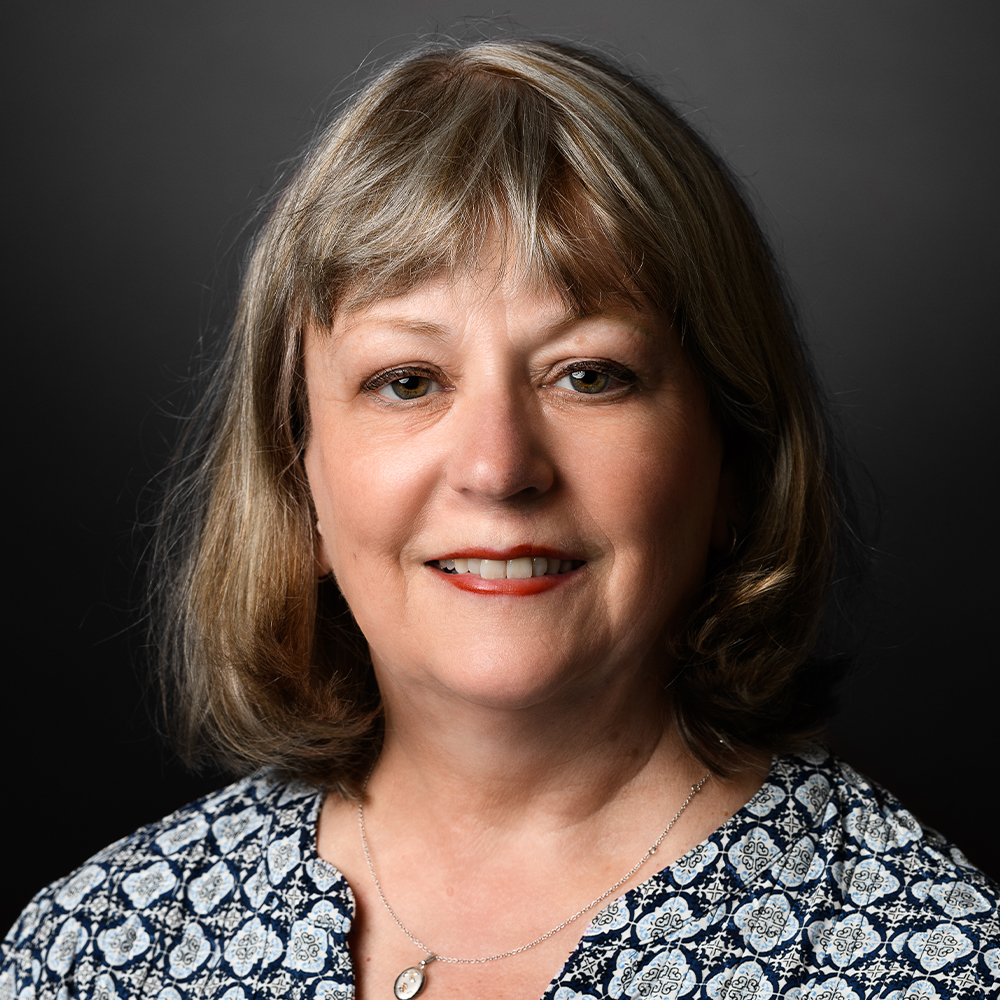 Kathy Gervasi, Chair
Zone 3: City of Tillamook (precincts 1-6), Eastside and Trask
Term Expiration: June, 2025
Kathy graduated from West Liberty High School, Iowa in 1971 and attended Central College in Pella, Iowa, where she obtained a B.A. in Music Education, and a B.A. in Elementary Education. She received her Master's in Education from Western Oregon University, and a degree in School Administration from Portland State University.
Kathy spent the early years of her career as a music teacher in Madrid, Iowa, before coming to Oregon in 1979. She worked as a 5th grade teacher, a K-5 music teacher, and the District Curriculum TOSA for McMinnville School District. She and her husband, Mark came to Tillamook in 1997, where he worked as the City Manager. She has extensive experience as an elementary principal in McMinnville, and at Liberty and South Prairie schools in Tillamook. Kathy retired in 2010.
Kathy's hobbies include knitting, quilting, genealogy, and Mah Jong. She stays busy with her musical interests as a church musician, a TAPA pianist and performer, and a member of a marimba band. Active in the American Association of University Women (AAUW), she has served as President, Communication VP and Tech Trek AAUW Camp & Family/School Coordinator as well as some State AAUW committees.
Mary Faith Bell, Vice Chair
At large
Term Expiration: June, 2023
Mary Faith is a native Oregonian and has lived in Tillamook County since 2005. She attended Chemeketa Community College and transferred to Linfield College where she studied creative writing. "Community college was such a great experience for me," she said, "I proved to myself that I could be successful as a college student and I felt encouraged and supported by great instructors with whom I developed relationships. My experience at Chemeketa gave me the confidence to apply to Linfield and the study skills necessary to thrive there."
Mary Faith is a Tillamook County Commissioner. Previously, she was the director of communications and marketing at Tillamook Regional Medical Center and editor and general manager of the Tillamook Headlight Herald.
As a student at Tillamook High School, her son earned college credits at TBCC.
"I believe in giving back. I jumped at the opportunity to apply to the TBCC board of education because I owe a debt of gratitude to community colleges, for myself and my son. I love what community colleges offer and how they enhance the culture of rural communities."
Mary Jones
Zone 1: Beaver, Carnahan, Cloverdale, Hebo, Neskowin, Pacific City, and Union
Term Expiration: June 2023
Mary attended Aloha High School, before attending Portland State University. During college, she worked as a full-time administrative assistant in a commercial real estate brokerage in downtown Portland. Working early on in her career in construction, she has experience as a bookkeeper, administrator, and project manager. Since moving to Pacific City in 1990, she and her husband Jeff have developed the residential community now known as Nestucca ridge, and founded Pelican Brewery Co., the Inn at Cape Kiwanda, Shorepine Village, Pacific Seawatch, and Headlands Lodge & Spa. Mary takes great pride and appreciation in the team of people helping her run these businesses, build facilities, and raise funds for projects.
Mary spends her free time reading, kayaking, painting, sewing, and learning new ideas and strategies through attending conferences and seminars. She is training to hike a portion of the Pacific Crest Trail each year, and hopes to complete the entire trail over the next 10 years.
Pamela Zweifel
Zone 2: Fairvew, Netarts, Oceanside, South Prairie, and Westside
Term Expiration: June, 2025
Pam graduated from Ames High School in Ames, Iowa. She attended Oregon State University and received a bachelor's degree in Elementary Education. Pam taught for several years in Tillamook, both as a substitute and full-time teacher, before deciding to take on the full-time task of being a mother. She and her husband now own and operate egg business Zweifel Farm, LLC. Their pasture-raised eggs are sold up and down the Oregon coast and in the Portland market as well.
 Pam is involved in numerous agricultural organizations, including the Tillamook Farm Bureau, the Oregon Farm Bureau Memorial Scholarship Committee, and the Nehalem Waterway Advisory Committee helping to determining if the Nehalem River will be listed as an Oregon Scenic Waterway. She also helps each year with the June Dairy Parade.
In her spare time, Pam is very active in her church, enjoys clogging, gardening, and reading, and has been a beauty consultant with Mary Kay for 24 years. Pam is married to Larry Zweifel for 50 years. They have three sons and eight grandchildren.
Tamra Perman
At large
Term Expiration: June, 2025
Tamra has lived in the Pacific NW most of her adult life, including Vancouver BC, Vancouver WA, and finally in Tillamook since 2015. She is married to Todd Perman, a Netarts Bay oyster farmer. Tamra grew up in the Texas panhandle where she attended college earning a B.S. in Chemistry from West Texas A&M University. She is currently the Director of Continuous Improvement (CI) at the Tillamook County Creamery Association (TCCA), and has more than 20 years of experience within manufacturing and service industries, including Frito-Lay, Sara Lee Foods, Navistar, and American Airlines. A commitment to engaging people at all levels is the basis for both Safety and CI at TCCA. She and her team support safety, change management, application of lean tools, and cross-functional CI projects.
Tamra spends her non-working hours by enjoying shucking and serving oysters at her and Todd's raw bar, occasionally running on the beach, gardening, and outdoor family time at the Oregon coast. She has completed the Hood to Coast relay several times but the local Three Capes relay is her favorite.
Betsy McMahon
Zone 5: Nehalem, Pine Grove, Rockaway Beach, Wheeler, and Manzanita
Term Expiration: June, 2023
Betsy graduated from Rushford High School in Rushford, Minnesota. She went on to obtain a B.A. in French Education and Art from Hamline University, and her M.A. in French Literature and Language from Syracuse University. Her community college roots include graduate work in Intercultural Communications at Portland Community College, which lead her to obtaining a certificate in Teaching English as a Foreign Language, and another M.A. in English. Throughout her education, Betsy has taught in France, China, The Netherlands, and Yugoslavia. She taught under the Fulbright Grant in Bosnia-Hercegovina, and held administrative positions in International Programs at Concordia University in Portland, and St Thomas Academy and Shattuck-St. Mary's School in Minnesota.
Betsy enjoys yoga, walking, biking, French cuisine, and dancing, and has extensive experience traveling in both Europe and Asia. She is a 25-year member of the Sierra Club, a 20-year member of the Nature Conservancy, and is currently on the Board of Directors of the Oregon Community Theater Alliance, and the Nehalem Valley Historical Society. Betsy has two daughters, and she and her husband Brian have been married for 20 years. She has five granddaughters and two grandsons.
Jennifer Purcell
Zone 4: Bay City, Garibaldi, Kilchis, Maple, and Foley.
Term Expiration: June, 2025
A native of the Pacific Northwest, Jennifer grew up in Washington State and has called Tillamook County home since 2004. Jennifer received her Bachelors of Business Administration, Marketing from Pacific Lutheran University in Tacoma, Washington. She also earned a Certificate of Integrated Marketing Communications from University of Washington and recently completed an Executive Master of Public Administration from Portland State University's Hatfield School of Government in 2020.
Jennifer serves as the Governor's North Coast Regional Solutions Coordinator. Jennifer's work supports community development and economic activity in Tillamook, Clatsop, and Columbia Counties, coordinating state agency engagement in regionally significant projects. Jennifer is a former small business owner and has 20 years' experience providing consulting services in the areas of marketing, communications, strategic planning, and organizational development, including significant experience with community and technical colleges in Washington State.
Jennifer and her husband Mike have been married for 27 years and currently live in Bay City, Oregon. Their three adult children graduated from Neah-Kah-Nie High School in 2012, 2015, and 2019. Their daughter is currently attending University of Hawaii at Manoa and studying Dietetics, and their two sons are both living and working in Portland in business management consulting and financial services.
Board meetings are typically, but not always, the first Monday of the month, with the exception being there is no meeting in July or August. Please check back for notices of meetings to determine time and place, or contact Ross Tomlin, College President, for date and location verification.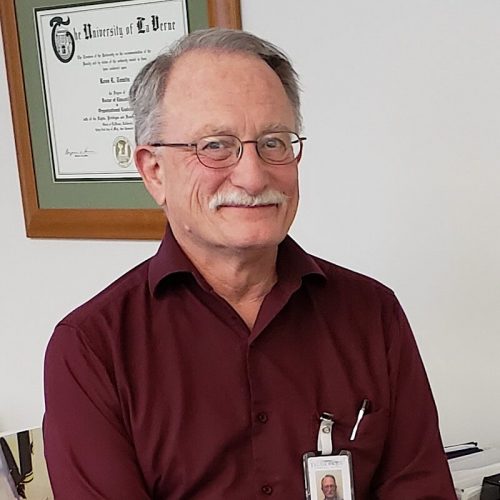 Contact Ross Tomlin, Ed.D.
Phone: (503) 842-8222 ext. 1015
Board Policies and Administrative Rules
Board Policies – The policies adopted by the College Board of Education have been written to be consistent with the provisions of law, but do not encompass all laws relating to the College's activities. Board policies will be reviewed by a Policy Review Committee every two years with changes approved by the Board.
Administrative Rules – The College has a number of procedures and operational rules that are implemented operationally on a daily basis. These procedures are policy driven and are approved by the College Council as "Administrative Rules."  A complete review of the Administrative Rules takes place every other year.
Board Policies and Administrative Rules are available to the public at the link below and by clicking public site. A password and username is not required.
Board Notices & Board Packets
| | | | | |
| --- | --- | --- | --- | --- |
| Date | Notice | | Date | Board Packet |
| 12/28/2020 | Notice | | 12/28/2020 | January 4, 2021 Board Packet |
| 11/30/2020 | Notice | | 11/30/2020 | Dec. 7, 2020 Board Packet |
| 10/26/2020 | Notice | | 10/26/2020 | Nov. 2, 2020 Board Packet |
| 9/28/2020 | Notice | | 10/05/2020 | Oct. 5, 2020 Board Packet |
| 9/04/2020 | Notice | | 9/04/2020 | Sept. 14, 2020 Board Packet |
| 7/23/2020 | Notice | | 7/23/2020 | July 30, 2020 Board Packet |
| 5/21/2020 | Notice | | 5/21/2020 | June 1, 2020 Board Packet |
| 4/27/2020 | Notice | | 4/27/2020 | May 4, 2020 Board Packet |
| 3/30/2020 | Notice | | 3/30/2020 | April 6, 2020 Board Packet |
| 2/24/2020 | Notice | | 2/25/2020 | March 2, 2020 Board Packet |
| 1/28/2020 | Notice | | 2/3/2020 | February 3, 2020 Board Packet |
| 12/30/2020 | Notice | | 1/6/2020 | January 6, 2020 Board packet |
| 12/3/2019 | Notice | | 12/3/2019 | December 9, 2019 Board Packet  |
| 10/29/2019 | Notice | | 10/29/2019 | November 4, 2019 Board Packet  |
| 9/30/2019 | Notice | | 9/30/2019 | October 7,2019 Board Packet  |
| 8/29/2019 | Notice | | 8/29/2019 | September 9, 2019 Board Packet |
| 6/24/2019 | Notice | | 6/24/2019 | July 1, 2019 Board Packet |
| 5/24/2019 | Notice | | 5/24/2019 | June 3 2019 Board Packet |
| 04/29/2019 | Notice | | 04/29/2019 | May 6 2019 Board Packet |
| 03/25/2019 | Notice | | 03/25/2019 | April 1 2019 Board Packet |
| 02/25/2019 | Notice | | 02/25/2019 | March 4 2019 Board Packet |
| 01/28/2019 | Notice | | 01/28/2019 | February 4 2019 Board Packet |
| 12/21/2018 | Notice | | 12/21/2018 | January 7 2019 Board Packet |
| 11/26/2018 | Notice | | 11/26/2018 | December 3 2018 Board Packet |
| 10/29/2018 | Notice | | 10/29/2018 | November 5 2018 Board Packet |
| 9/24/2018 | Notice | | 10/01/2018 | October 1 2018 Board Packet |
| 08/30/2018 | Notice | | 08/30/2018 | September 10 2018 Board Packet |
| 07/05/2018 | Notice | | 07/05/2018 | July 12 2018 Board Packet |